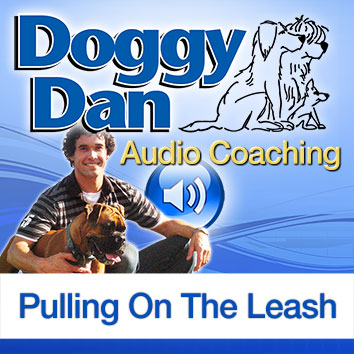 Pulling on the lead is one of the most common dog behavioral issues. It's also dangerous and frustrating – especially when your dog just never gives up!
So I'm really excited to be able to offer you this FREE audio by leading dog behaviorist, Doggy Dan, on putting an end to it today.
Whether your dog constantly walks in front of you, is just totally over-excited, or often yanks your arm out its socket, it's no fun. And it's even worse when you see everyone else's dog walking calmly by their side.
Not only that, but did you know… almost every other unwanted behavior issue that occurs outside the house is connected to that lack of control on the walk? That's why the walk is so important.
So here's a FREE audio recording from one of the world's leading behavioral experts explaining exactly what to do to put an end to all the pulling on the leash.
I know you'll love the approach as it's kind and gentle and works with your dog's nature rather than trying to physically overpower them…which seldom works!