Hello Everyone!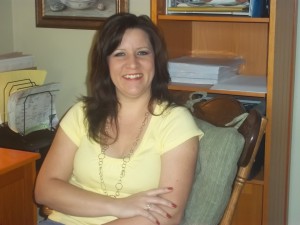 My name is Debra and I've been a pet lover for as long as I can remember! I've had dogs and cats all my life, beginning with our family's first pet, a poodle puppy named Pepi (try saying that three times fast!) we got when I was in about fourth grade. He brought so much joy to our family – he made me an animal lover! I'm 48 now and I've had lots of pets over the years. Every time a pet passes away, I find I'm so grief stricken that I swear I'll never get another. Then of course…I suddenly find myself cuddling yet another little furry friend. I just can't say no!
I've always wanted to make a living doing something to help animals.  But being a vet was out of the question because I don't really have the stomach for the medical stuff.  And even volunteering at places like the SPCA is something I've never done simply because I cannot live with the heartache of it – working in a vet's office, volunteering at a shelter or SPCA – I know I would've gotten tons of joy and fulfillment out of these things, but I knew I'd be upset all the time because of the not-so-lucky animals who are either terminally ill, or homeless.
So I'm so thrilled and excited that I FINALLY found something I can do to help pets without the sad stuff!  And it's this website. I research pet topics, then write articles based on that research to help people to care for their pets, and also include links to products pet owners can purchase.
You'll see on my home page that this website donates a portion of all commissions to pet charities. I've donated to various pet charities for years and years. There have been times I could only donate $5 here and there, and other times when I've been financially able to donate more. But it's always been a priority to give as much as I can to help animals. So I decided to use this website as a way to give MORE, via the commissions I make from sales from my articles.  I hope you'll share this website with your friends and family who are pet owners. I really want to make a difference for all the animals who so desperately need our help.
Thanks so much for visiting my website and please, if you'd like to leave feedback or give me ideas on how I can make this website better, comment down below.  I welcome suggestions!
Debra