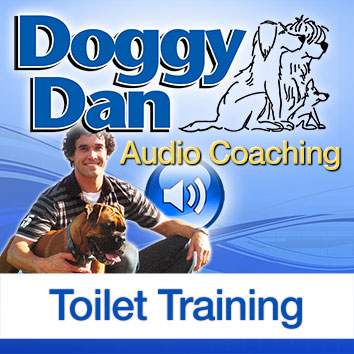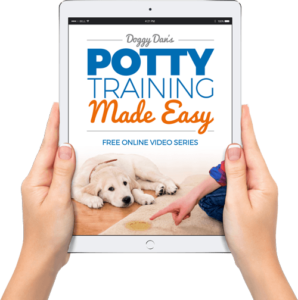 Want to discover the simplest way to stop a puppy toileting inside, right now, for FREE?
Let's face it, we've all got better things to do than clean up our dog's mess, and the longer it goes on, the harder the habit is to break. Sometimes what you need is a fresh approach and some fantastic tips to get your training back on track as fast as possible.
Well, if you really want to break the habit…maybe it's time you listened to one of the world's greatest dog trainers explaining how to set up a successful toilet training program. Doggy Dan has recorded this audio session for you to gain control over your potty training, and I'm happy to share it with you here on PeopleLovingAnimals.com!
This FREE audio is first class because not only does it go through the basics, but it's also jam-packed with excellent tips and advice from start to finish.
The audio itself is fun to listen to, sharp and punchy and you can listen to it right now (for free).
With toilet training you can find yourself pulling your hair out one day with all the stress, yet when you make just a few small changes in your training it can be back on track the next. So don't give up, get started now and ensure you have no more mistakes!
At the end of the audio you'll also discover where you can find one of the very best puppy training programs that will save you hundreds and hundreds of dollars.