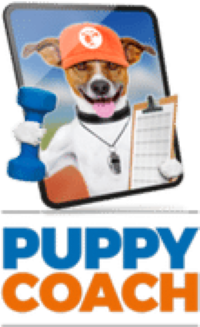 Professional Dog Trainer and Behavioral Specialist, Doggy Dan, has created the ultimate new puppy training program called Puppy Coach to address all puppy training issues:
Biting
Crying
Chewing
Jumping Up
Potty Training
Barking
Separation Anxiety
Socialization
Crate Training
Learning Commands
Leash Training
Recall
Just
$19
Gets You
LIFETIME
Access!

The First 8 Months of Your Puppy's Life are Crucial
After all, this is the time in your puppy's life where he is learning how to interact with you, and the world around him. This is why it's so important to be mindful of how you're building a relationship with your puppy, because how you train and interact with your puppy now will follow him for his entire life.
People have the best intentions when it comes to raising their puppies…but it's so easy to get lost, not knowing which training path to follow in a sea full of options.
That's why Doggy Dan created the solution…the one and only program you need to set your puppy up for success, as well as get all the info you need to make important decisions regarding your pup's health and well-being.
Doggy Dan's Proven Puppy Coach Training Program!
The Puppy Coach training program provides step-by-step instructions on EVERYTHING you need to know, including how to train your puppy, puppy nutrition, exercise and health, puppy safety, and more!  This is the most complete puppy training program available online, covering all the puppy training basics as well as providing effective and easy solutions for the most common puppy training problems that you're likely to encounter.
Just
$19
for
LIFETIME
Access!

Who is Doggy Dan?
Doggy Dan is a Professional Dog Trainer and Behavioral Specialist, and the creator of the dog training website, TheOnlineDogTrainer.com.  The site has more than 300 videos where you get to see Doggy Dan working with dogs and their owners.  He offers a $1 three-day trial to the website and a monthly membership for $37.  It's been my #1 recommendation for dog training for more than seven years because it is effective and affordable.

I Donate to Animal Charities
Thank you for visiting my website.  I donate 10% of all commissions I earn on this website to animal charities.  You can see a list of the charities I donate to on the home page of this website.  If you like this website, please share it with your friends – every purchase helps animals!  Debra