Bringing home a new puppy can be so fun and exciting, but just like when you're welcoming a new baby, there are some important preparation steps to take before your new puppy arrives! Preparing for a puppy requires thought, and most certainly a to-do list, but it's easy if you just plan ahead. Here's how to get ready for a new puppy.

Checklist for a New Puppy
If you're getting a new puppy, chances are you'll bring him home when he's between six and eight weeks old.  Up until then, he was with his mother and his litter mates, developing his senses of sight and smell, and also beginning to learn basic social skills.   Now he's ready to venture out into the world and it's your job to make sure his journey starts in a safe, healthy place with people (you and your family!) who know how to properly care for him.
A lot needs to be done before bringing your puppy home, but don't get stressed out.  Use this article to make sure everything is in place before the big arrival day!
Puppy Proof the House
You should actually get down on all fours and crawl around your house, seeing things from the puppy's eye view.  I know this sounds silly, but you'll be surprised how many hazards you don't realize are there!  Look for things like sharp edges that can cause injury, and things that your puppy could get ahold of and either chew/destroy or worse, choke on. Also look for things that your puppy could eat.  Puppies love to put absolutely everything in their mouths, so you need to make sure anything he can get in his mouth is out of reach.
You should also make sure things like bookshelves and televisions are secure so they won't topple over.  Puppies have been injured and even killed by large items falling on them.
Also secure trash cans so the puppy cannot get into the garbage and make a mess, or eat something he shouldn't. Remember there are several foods that are poisonous for dogs.  Make sure you and your family members are knowledgeable about this so you don't feed your puppy anything that's bad for him, and take steps to keep him out of the garbage so he doesn't consume anything by accident.
Get Food and Water Bowls
Pick food and water bowls that are appropriate for your puppy's size. You will need to upgrade as your puppy grows.  Make sure your puppy has enough water, but be careful not to fill the bowl to the top because puppies tend to step on the bowl and spill it, and they also tend to dunk their noses in a bit too far until they learn to drink from the bowl. Putting the puppy's food and water bowls on a towel in the beginning will help reduce any messes.
Ceramic bowls are easily cleaned in the dishwasher, but are easily broken. Aluminum and hard plastic are more durable choices. I like bowls that have a rubber gripper-bottom so the puppy isn't pushing the bowl all over the kitchen floor! You can get them cheap at Amazon.
Get a Dog

Crate
The crate will be your puppy's den, so select one that will grow with your puppy. Size-wise, it should be just big enough for your puppy to turn around in, stretch out while lying down and stand up without bumping his head- but not so big that he can pee in one corner and then lie down in the other!
You can see a nice selection of dog crates on Amazon.
Do Puppy Crate Training
I like the dog training website, The Online Dog Trainer, for help regarding any sort of dog or puppy training.  The website is run by professional dog trainer, Doggy Dan, and there's always a step-by-step video on whatever training issue you're concerned about.
I personally feel every dog owner should be a regular visitor to The Online Dog Trainer website.  The information found there is endless, and priceless!
Get a Baby Gate (or two or three…)
Make use of baby gates to keep your puppy out of off-limits or dangerous areas of your home, and most importantly away from the stairs.  Amazon has a large selection of baby gates. You may not always need baby gates – once your dog grows older, you'll probably need these less and less.
Get Some Puppy Toys
This is the fun part!  Offer your new puppy a variety of toys until you learn what he likes.  Some puppies prefer stuffed animals, others prefer hard rubber toys.  Some prefer rope toys, balls, or toys that squeak. Give him some choices and have fun seeing what his favorites turn out to be! Choose size-appropriate toys made for puppies.  Their teeth aren't as strong as older dogs – puppy toys are safer for them.  And remember, there is no 100% safe toy, so always monitor puppy playtime to prevent ingestion or choking.
Providing the right toys for your puppy can help save your stuff from being destroyed by the puppy, and also help keep your puppy safe from things he shouldn't be playing with.  The toys can also be useful tools in training your puppy.  For example, if your puppy goes for your coffee table leg, offer a chew toy instead and praise him for chewing on the appropriate option!  You can find a new selection of puppy toys at Amazon.
Get Some Puppy Training Skills
One of the biggest mistakes people make is getting a puppy without knowing the first thing about how to care for a puppy, or how to train a puppy.  It saddens me so much when I hear about someone getting a puppy, then returning it to the pet store, breeder, SPCA or shelter because the puppy got out of hand.  And worse, then I realize a puppy is being either abused (yelled at, hit), or stuck outside in a dog house because its owners didn't know how to train it.
Puppies, just like babies, are hard work.  They're little tiny babies brand new in the world, just like human babies.  They know nothing.  They have to be taught things just like everyone else.  My hope is that after reading this article, you'll get the training you need to have a happy, healthy puppy.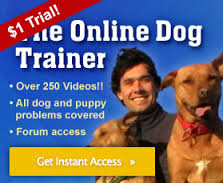 A good place to start is a website called The Online Dog Trainer.  It's run by professional dog trainer, Doggy Dan, and contains an entire section called "Project Moses" where Doggy Dan posts weekly videos giving step-by-step instruction on how to train a puppy – from eight weeks all the way up to a year. The Online Dog Trainer is really a fantastic tool for dog owners.

Get the Kids Involved!
Getting the kids involved in training the new puppy will be an essential part of having a healthy, happy home and life for both the new puppy and your entire family.  TheFamilyDog.com makes it fun!  They have a complete dog training program for kids called, Peace.Love.Kids.Dogs.
You can also get free help from the Doggy Dan by visiting his training, How to Get the Kids Involved While Training Your Dog at Home.
Get Pet Health Insurance
A mistake I made was not getting pet health  insurance for my dogs and cats when they were babies.  I waited until they were older and starting to have health problems – and by then their issues were considered pre-existing conditions by pet health insurance companies and weren't covered.  I suggest getting pet health insurance while your pet is young.  Not only will the premiums be way lower, but you'll have coverage for the life of the animal.
You'll save thousands (and thousands and thousands) of dollars over your pet's lifetime by purchasing pet health insurance – not so much in the early years when they're healthy – but when they get older and their vet expenses are out of this world!
I've compared pet insurance companies and the one I think offers the best insurance for the best price is Healthy Paws.  You can get more information about help with vet bills HERE. Trust me on this – getting pet insurance while they're young is something you won't regret.  For more information, read my article, Is Pet Insurance Worth it for Dogs?
Enjoy Your New Puppy!
I hope this article has given you some help in preparing for your new puppy.  I personally feel dogs are a precious, priceless gift from God.  They're all LOVE.  I've had dogs since I was a kid and they've provided me years and years of love, companionship, entertainment, laughter, joy – they are truly a wonderful addition to our lives.  And because of all they have to give to us, we owe it to them to educate ourselves so that we know how to provide the best life we can for them.
I Donate to Animal Charities
Thank you for visiting my website. I earn a small commission for some of the products and services I recommend on this website.  I donate 10% of my earnings to animal charities.  You can see a list of the charities I donate to here.  If you like this website, please share it with your friends and family who have a dog or a cat.  Thank you!

For more about training your puppy, check out these articles!