It's heartbreaking when you have to leave your cat behind when you travel.  Knowing how to find a good cat sitter will not only give you peace of mind while you're away, but will also help your cat cope with your absence. In this article, we'll discuss ways to find trusted cat sitters.
Reach Out to Friends, Family and Neighbors
Family and friends can make great home pet sitters.  It's usually more cost effective than paying for cat boarding services or a professional cat sitter and can give you extra peace of mind knowing someone you know and trust is caring for your cat.  Staying at home will be the least stressful for your cat, so arranging for a trusted friend or family member to come over two or three times a day to feed your cat, give medications if necessary, clean the litter box and play with your cat may be the best arrangement.  You might also consider asking your neighbors, as this could turn out to be a mutually beneficial arrangement if they also have a pet you could sit for in return.
Pet Sitting Services
Using professional pet sitters is great option to find a cat sitter you can trust.  These companies screen their employees carefully to make sure your cat is getting the best care possible.  If you decide to use a service like this, you can scan through the profiles of available cat sitters and pick one that you like.  You can also look at reviews from other cat owners who have used that cat sitter!  These sites usually offer a variety of cat sitting services from boarding to in-home pet sitting, to daily visits.  I recommend HouseCarers.com as a good place to start.  You can visit their website HERE.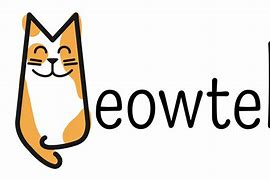 You can also search for professional cat sitters in your area on Meowtel. You can visit their website
HERE. 
Use my referral code, DEBRAS137310.
Ask Your Veterinarian for Advice
Your veterinarian can offer valuable advice on choosing the best cat sitting arrangement for your cat based on your cat's age, personality and health status.  Your vet's office may offer cat boarding services, which you might want to consider instead of in-home cat sitting if you have an elderly cat or a cat with health conditions.  Knowing your cat is being cared for by veterinary staff while you're away will give you extra peace of mind and a higher degree of care for your cat.
If your vet doesn't offer cat boarding services, they may be able to make a recommendation for a local cat sitter.  No matter what cat sitting arrangement you choose, you should leave a signed note with your vet's office giving permission for your cat sitter to bring your cat in for treatment while you're away if necessary.
Discuss the Details
You'll want to make sure you tell your cat sitter what you expect and what is necessary to keep your cat's routine as normal as possible while you're away.  You'll want to discuss how often your pet sitter will come over, when your cat eats and how much, any medications your cat takes, and how often the litter box should be cleaned.  You may want to write a list for your cat sitter, and show them where you keep the cat's food, medications, litter box supplies and cat toys.  Also make sure you provide your cat sitter with emergency contact information.
Before leaving your cat when you go away, please read my article, Leaving Cats Home Alone – How Long Can I Leave a Cat Home Alone? (includes video). It's important for you to know what your cat needs while you're away, and more importantly, what potential dangers exist for cats left alone for long periods of time.
Consistency is Important
Keeping your cat on a normal schedule is the best way to help your cat cope while you're away.  Try to make sure your cat is being fed, played with, and their litter box cleaned as close to their regular routine as possible.  This will help to reduce your cat's anxiety while you're away.
If you'd like to consider whether you should take your cat with you on vacation, read my article, Tips for Traveling with Cats – Plan Ahead (includes video).
If you'd like help with a pet sitter for your dog, read my article, How to Find a Good Dog Sitter (includes video).
I Donate to Animal Charities
Thank you for visiting my website.  I donate 10% of my earnings to animal charities.  You can see a list of the charities I donate to here.  If you like this website, please share it with your friends and family who have pets.  Thank you!  Debra
For More About Cat Care, CLICK HERE