Sometimes we don't realize that our dog is getting older and may need extra help.  The most important way to care for a senior dog is to first know what their struggles may be and keep an eye out for the symptoms.  Below you'll find 10 tips when caring for a senior dog.  You (and your dog!) will be glad you found this.
10 Tips for Caring for a Senior Dog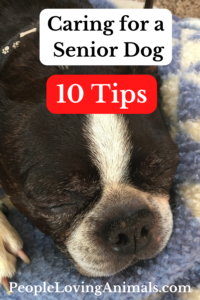 1.  Consider
Your Dog's Diet. 
Senior dogs are less active, and therefore you should avoid feeding them a diet with large amounts of calories. This will help prevent your dog from gaining extra weight that could lead to many health problems. Talk to your vet so you can understand the right diet for your aging dog.
2.  Exercise Your Senior Dog Appropriately.  Exercise is a great way to keep your senior dog lean and maintain a healthy body. Just like people, as dogs age, they are unable to perform certain physical activities as they used to do when they were young. But exercises remain an important aspect of their health and well-being.
Therefore, you should involve your dog in certain physical exercises. But you should tailor the exercises to the individual needs of your dog.
If your dog has not been doing exercises for a long time, start slow as you increase the intensity gradually. It is also important to consult a veterinarian to understand the duration of exercise suited for your dog.
For more information, read this article, Exercising Elderly Dogs.
3.  Involve Your Senior Dog in Social Activities.  As dogs age, they tend to be less active, and some even disengage from social activities. Even if your dog is too weak to go to the dog park, he's definitely missing his pet pals, and so you should plan for some play dates. Through this, your dog will socialize and enjoy being in a less-restricted environment.
It is also important to take your dog with you when going out for family outings, instead of leaving him alone just because he has slowed down. Create a comfortable space for your pet in the car, drive slowly, and book nice a pet friendly hotel.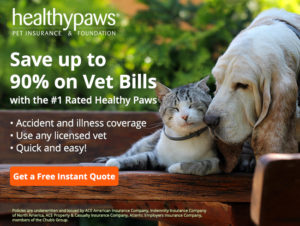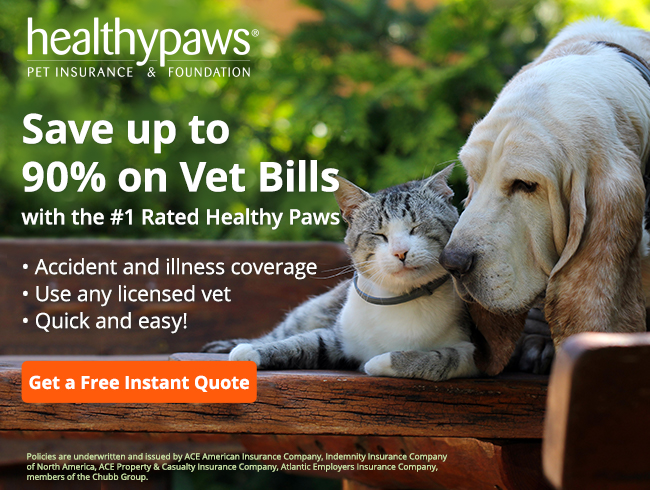 4.  Take Your Senior Dog to the Vet More Often.  As dogs get older, their immune system also gets weak. It is therefore important to have your dog checked by a vet at least twice a year. Just like senior people need routine care from the doctors, pets will also benefit from these visits.
Your older pet will require additional blood tests, dental care, as well as other examinations. Besides, some breeds have predispositions towards certain health conditions such as hip dysplasia, arthritis, diabetes, and cancer.  Frequent visits and early detection will help you discover these ailments before they become life threatening.
5.  Consider Your Dog's Dental Health.  It is important to maintain the dental hygiene of your aging dog. Be sure to brush and clean your dog's teeth to prevent dental diseases, decay, and chewing problems.
If it's a challenge to brush and clean your dog's teeth, you can opt for dental toys and dental treats instead.
6.  Watch for Any Behavioral Changes.  Your dog can't speak, but looking at his behavioral changes, you can know if he is ailing or not. While a senior dog is usually less active, paying attention to uncommon behavior can help detect problems early. Some dogs get excessively cranky when they are in pain or avoid interaction.
Signs such as decreased appetite, increased irritability or agitation, changes in urination, and increased water consumption could also mean that your dog is unwell.
7.  Prevent Obesity.  Overweight pets are at a higher risk of diseases such as heart disease, diabetes, cancer, and even skin disease. You should ask your veterinarian about the nutritional requirements of a senior dog because overweight dogs need a special type of diet that provides the nutrients needed while allowing for weight loss.  For instance, there are special diets with low calories and high L-carnitine content that can help in slow and steady weight loss. For more information, read my article, How to Help Your Dog Lose Weight.
8.  Make Necessary Adjustments for Your Senior Dog.  Just like puppies need customized boxes to sleep and stay warm, you should also provide special accommodation for your aging dog.  If your dog is suffering from joint issues or hip dysplasia, install ramps that your dog can use to get to climb the bed or even the car. Also, ensure that food and water are kept in places where your pets can easily reach them, especially for those with vision impairments.
If you live in cold climates, consider providing your dog with heated beds, especially those with achy joints.
9.  Watch for Signs of Arthritis.  The American Veterinary Medical Association shows that many pets suffer from arthritis. Therefore, you should have your dog checked for arthritis more often. If you notice signs such as decreased activity, difficulty climbing stairs, difficulty sitting or standing and seemingly stiff joints, you should contact your vet.
10.  Provide Activity with Toys.  You can use toys to keep your old dog occupied. This will not only help keep your pets entertained but also help in weight loss. Toys that require chewing or promote activity will also stimulate the aging muscles and keep your dog healthier for longer.
For More About Dog Care, CLICK HERE