Healthy Paws Pet Insurance & Foundation began in 2009.  They have been rated the Best Pet Health Insurance Company by their customers at Petinsurancereview.com, Consumersadvocate.org, PetInsuranceQuotes.com, and other leading review sites.  They earned this praise from their customers because they offer exceptional customer service!  Before we start this review of Healthy Paws Pet Insurance, listen to the story of how Healthy Paws Pet Insurance got started in this interview with founder, Steve Siadek, then we'll go on to my review of Healthy Paws Pet Insurance.
Healthy Paws Makes Pet Health Care Easier
Healthy Paws Pet Insurance & Foundation is constantly striving to improve their plan and service. They created the first pet health insurance iPhone app and did away with requiring a claim form. They made it easier to manage your policy online, add new pets, and change your policy options in their Customer Center. Most importantly, they seek to deliver compassionate customer service especially when you have a sick pet.
Healthy Paws Helps Sick and Homeless Pets
Healthy Paws Pet Insurance & Foundation's non-profit foundation has helped hundreds of pet rescues and animal shelters care for sick, homeless pets through their Every Quote Gives Hope™ medical grant program. They are just getting started and are looking forward to helping even more homeless pets get healthy and get adopted in the years to come.
For every pet health insurance policy purchased, Healthy Paws donates time and services to help rescue and adoption groups care for homeless pets. Protect your pet. Save a homeless pet. What could be better?

Dog and Cat Health Insurance
Healthy Paws Pet Insurance & Foundation covers your pet from nose to tail, for a lifetime.  Their health insurance plan covers illnesses, injuries, genetic conditions, emergencies, and much more.  If your pet needs treatment for any illness or accident (except pre-existing conditions), you're covered.  It's that simple. And there are no limits on claims!
Healthy Paws Pet Insurance & Foundation is the only pet health insurance company who provides UNLIMITED, lifetime benefits with an annual deductible.  Your policy covers illnesses, accidents, hereditary conditions, congenital conditions, chronic conditions, cancer, diagnostic treatment, x-rays, blood tests, ultrasounds, surgery, hospitalization, prescription medications, emergency care, specialty care and alternative treatments.

What is a Pre-Existing Condition?
A pre-existing condition means that the condition first occurred before your pet's coverage started.  Pre-existing conditions are excluded from coverage by all pet health insurance companies.
What Isn't Covered by Healthy Paws?
Healthy Paws Pet Insurance & Foundation doesn't cover pre-existing conditions, veterinary exam fees, or preventative care, such as annual check-ups, vaccinations, spay/neuter procedures and teeth cleaning. They focus more on protecting you from the unexpected – things like costly illnesses and accidents.
Pet Health Insurance Coverage for Life
Your policy covers your pet for their whole life.  Whether they have an accident and end up in the emergency room, or if they develop an illness later in life, their medical care will be covered.
When Should I Start Pet Health Insurance Coverage?
You can start protecting your pet at just 8 weeks old, and if you enroll them before the age of 6, hip dysplasia coverage is included at no extra cost.
What About Pet Insurance for Older Pets?
As dogs and cats age, congenital and hereditary conditions can affect them and the treatments for these conditions can be expensive. The good news is you can enroll your pet with Healthy Paws up until their 14th birthday. As they reach their senior years, rest assured that they'll be covered for the rest of their life.
How Pet Health Insurance Works
You can go to any licensed veterinarian, including specialists and emergency animal hospitals.  Healthy Paws even covers alternative care.  After enrolling your pet, there will be a 15-day waiting period for accidents and illnesses, and a 12-month waiting period for hip dysplasia.
Making a Claim is Easy and Fast
Just send your vet bill to Healthy Paws through their online Customer Center or Healthy Paws Mobile App!  They'll process the claim quickly and send you a reimbursement check.  If it's your first claim, they'll need your pet's medical records to complete the claim.  But after that, claims are processed very quickly.  You and your vet may also ask for pre-authorization for super expensive treatments to help reduce your upfront burden.
Check your Claim Status
You can log on any time, from anywhere, and get a real-time status on your claim.
Young Pets Need Health Care Too!
There's no doubt puppies and kittens can get themselves into serious trouble and wind up in the emergency room.  And kittens and puppies can get sick just as easily as older pets.  Cats, for example, often experience illnesses like urinary tract and upper respiratory infections.  And both kittens and puppies are also incredibly curious and have a tendency to eat things they shouldn't!  So it's wise to get their pet health insurance policy in place as early as possible in case anything happens.
Don't Experience a Preventable Tragedy
I had a friend once who adopted a kitten. She and her husband named him "Smudgy" because he had a black mark on his nose that looked like a smudge.  Their two young children adored their new pet!  But sadly, Smudgy ate string (yes, string is BAD for cats!) and it got wrapped up in his intestines.  Because the surgery as going to cost upwards of $900, the family had no choice but to euthanize the Smudgy because they could not afford to pay for the surgery. It was absolutely tragic.
I don't tell this sad story to scare you – just to point out that this type of thing is so easily prevented.  Pet insurance is not expensive – and it can save your pet's life!
Healthy Paws is Committed to Their Customers
The Healthy Paws pet health insurance plan is easy to understand, they reimburse quickly, and you can count on them to help, especially when it comes to reducing the stress of caring for a sick pet. Knowing you have good coverage if there's an unexpected illness or accident doesn't make the pain or fear go away – God knows how many times I've cried in a vet's office because one of my many (many, many) pets was ill or had been injured.
But knowing I can afford whatever treatment they may need because I have pet insurance makes a world of difference in my stress level!
The Best Pet Health Insurance Company
Healthy Paws Pet Insurance & Foundation is committed to providing you and your pet with the best customer service and the best pet health insurance plan in the country.  Their commitment is proven by the outstanding reviews they receive directly from their customers!
Is Pet Health Insurance Worth It?
Is Pet Insurance Worth it for Dogs?
Is Pet Insurance Worth it for Cats?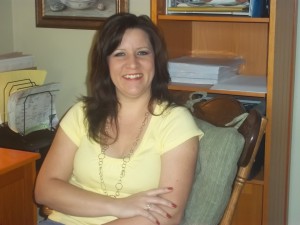 I Donate to Animal Charities
Thank you for visiting my website.  By the way, I donate 10% of earnings from this website to animal charities.  You can see a list of the charities I donate to here.  If you like this website, please share it with your friends and family who own pets. Thank you!  Debra
For More About Pet Health,

CLICK HERE