Professional Dog Trainer and Behavioral Specialist, Doggy Dan, gives a detailed explanation as to why dogs eat grass and whether or not you should try to stop it.  Doggy Dan is the founder of the dog training website, TheOnlineDogTrainer.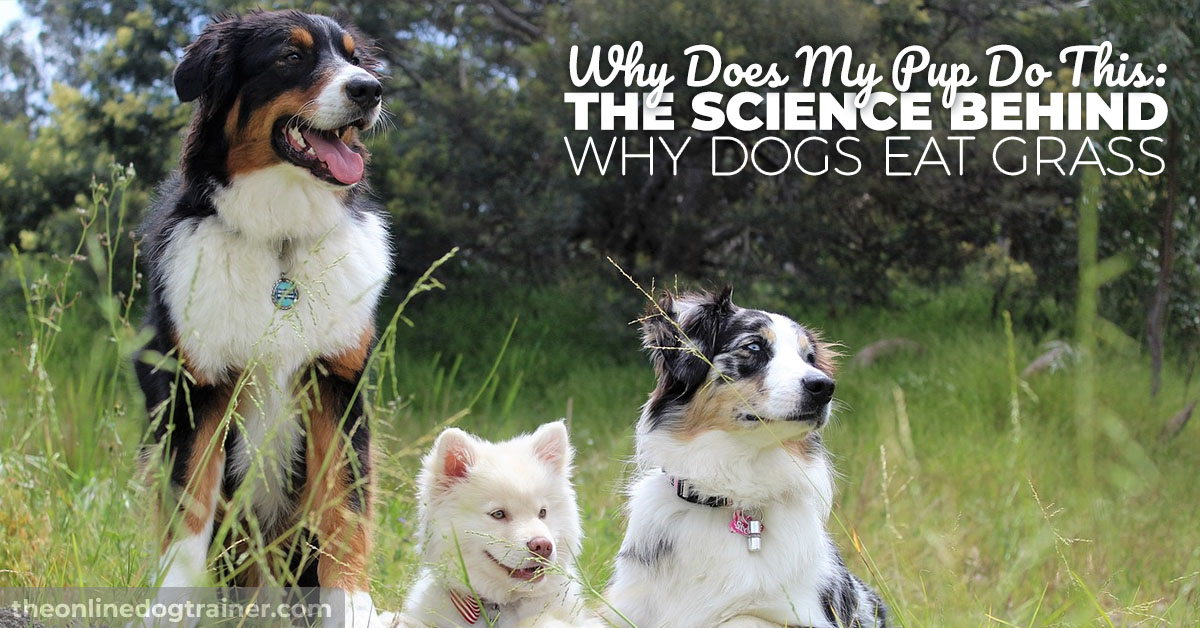 If Your Dog is Eating Grass Excessively
If your dog is eating grass excessively, frantically, or doing things like panting or pacing as well, he may be having a serious anxiety issue.  You may want to take a look at Doggy Dan's dog training program called, The Dog Calming Code.  It can help your dog to calm down, be less nervous and anxious, and stop eating grass excessively.
Doggy Dan says that dogs who get nervous or anxious while outside can develop coping habits such as rapidly eating grass.  It may be a soothing behavior for dogs, much like sucking on a pacifier is for a baby.  If your dog is nervously/anxiously channeling his nervousness through eating grass, this is a problem!
The only solution is to get your dog to calm down and relax while outside. If you're struggling to get your dog to relax, I encourage you to check out Doggy Dan's program, The Dog Calming Code.  It has helped over 37,000 dogs calm down!

I Donate to Animal Charities
Thank you for visiting my website.  I donate 10% of all commissions I earn on this website to animal charities.  You can see a list of the charities I donate to here.  If you like this website, please share it with your friends – every purchase helps animals!  Debra
For More About Dog Training,

CLICK HERE.