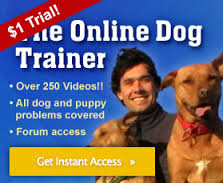 In order to properly train your dog at home, you need to establish a clear, consistent training routine for your pup.
This means…
Setting firm boundaries
Sticking to a set routine (meal times, potty breaks, walks, etc.)
Strategically rewarding your dog for good behavior
Following through with time outs when your pup struggles to listen
Maintaining a calm environment so your dog can focus and learn
However, if you have kids at home, following through with all of these things can be a challenge.  Kids are full of energy and sometimes have a hard time following instructions. This can throw a wrench in your routine as you work hard to train your new puppy.
Regardless, it's important to get everyone in your home on the same page when it comes to dog training⁠—no matter how small your kids are. And the best way to do that is to get your kids involved in the process.
In this training, Professional Dog Trainer, Doggy Dan, offers a few suggestions on what you can do to get your kids involved while making sure they understand the importance of following the dog training rules. Dog training with kids doesn't have to be hard…just follow Doggy Dan's steps!