If you're going to go online to purchase something for your pet, why not make a habit of shopping to help animals?  This website offers a variety of pet supplies, medications and services, and I donate 10% of all of my commissions to animal charities.  You can see a list of charities I donate to HERE.
What Can You Purchase?
Below are just a few of the things I offer on this website – again, 10% of my commissions from anything purchased on this website goes to animal charities. Click on any one of these to shop.  You'll also see some of my reviews of these products and services – I only recommend products and services I feel I can stand behind!
Pet Supplies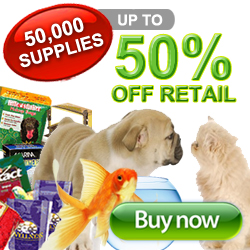 Pets Warehouse – This website offers the largest VOLUME of pet supplies I've ever seen, including supplies for dogs, cats, birds, reptiles, fish, rabbits, gerbils – everything!  They offer super prices and customer service with REAL PEOPLE! Read my review HERE.
Dog Training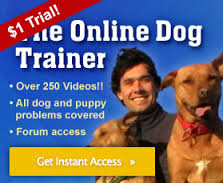 The Online Dog Trainer – Video-based dog training website run by professional dog trainer and behaviorist, "Doggy Dan."  Read my review HERE.
Cat Training
Ultimate Cat Secrets – The most thorough, easy-to-follow cat training program available.  Read my review HERE.
Pet Medications
VetApprovedRX.com – I've shopped for pet medications for years, and I always (always, always!) end up back here for not only the best prices, but extraordinary customer service.  Read my review HERE.
Pet Health Insurance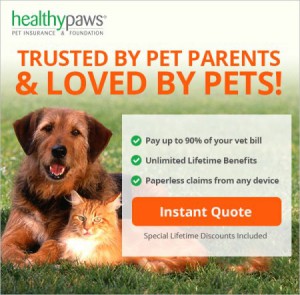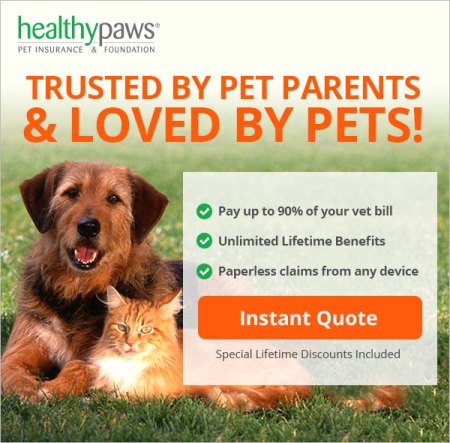 Healthy Paws – You can read my review of Healthy Paws Pet Insurance Foundation HERE.  They have been rated the Best Pet Health Insurance Company by their customers for 2012, 2013, 2014, 2015 and 2016.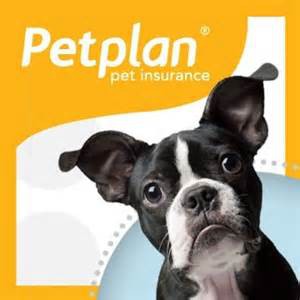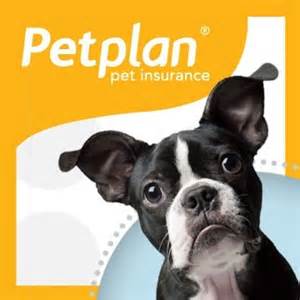 Pet Plan – You can read my review of Pet Plan Pet Health Insurance HERE. Policies start at $10 per month.  This is the largest provider of pet health insurance in the world.
Pet Gifts
I have found the best selection and best prices for gifts for pets on Amazon.
Pass it Along!
Thank you so much for stopping by.  I hope you found something here that will benefit you and your pet.  It's been my lifelong dream to do something for a living that helps animals, and creating this website and continuing to add to it every day makes me know that I AM making a difference!  If you like this website, please pass it along to your friends, and share it on social media.  Every purchase helps animals!  Thanks so much.  Debra

For More From PeopleLovingAnimals.com, CLICK HERE