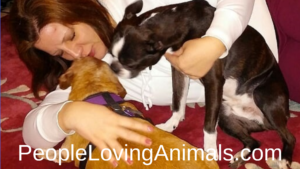 PeopleLovingAnimals.com is a website devoted to the care, health and training of dogs and cats.  Thank you for your interest in guest posting on my website!  Here are my pet guest posting guidelines.  We accept guest posts regarding dog training, puppy training, cat training, pet health and pet care.  Please feel free to contact me with questions.
Guest Post Guidelines
Post should be a minimum of 800 words, preferably 1000 or more
I reserve the right to edit – specifically typos, grammatical errors, etc.
I will format the post to be consistent with my website's content
No affiliate links can be used in the post. However, links to your website are acceptable
You may submit images to go with your post, but please verify the source of the image/usage rights
I request a link to my website on yours, please
Pricing
$25 to publish the post on my website
$50 includes an email blast with your post to my email subscriber list
$75 includes posting on my social media platforms (Facebook, Pinterest, Twitter, LinkedIn)
$100 includes a video for your post.  Check out my  YouTube Channel to see the style of videos I produce.
Thank You!
Thank you for your interest in my website! I hope your guest post is successful.  For a free class about how to write your post so it gets ranked in the search engines, click HERE. Debra