In this video, I'll show you how I shop on Ebay to save a ton of money on pet supplies (and almost everything else I buy!) Thanks for watching!  Debra 🙂
To read the article discussed in the video, click here:
https://peoplelovinganimals.com/pet-supplies-on-ebay-save-a-ton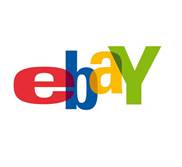 TO SEE PET SUPPLIES ON EBAY, CLICK HERE:
http://peoplelovinganimals.com/PetSuppliesOnEbay
TO GRAB YOUR FREE GIFT FOR DOG LOVERS, CLICK HERE:
http://peoplelovinganimals.com/dog-training-manual-free
TO GRAB YOUR FREE GIFT FOR CAT LOVERS, CLICK HERE:
http://peoplelovinganimals.com/subscribe-to-receive-free-guide-to-stop-bad-cat-behavior
Saving Money on Pet Supplies
If you're like me, you like to spoil your pet with lots of toys, gifts and luxuries to make sure they have a wonderful, joyful life.  If, like me, you also have owned pets who have serious health issues and require tons of spending on vet bills and medications, than you can surely go broke trying to provide everything for them!  So it's necessary for us to save money on pet supplies however and whenever we can.
Discount Pet Supplies
Like I describe in the video, I have found Ebay to be the cheapest place for pet supplies over and over again.  I've even found them to be cheaper than Walmart and Amazon, and I also usually find a much bigger, better selection.  That, coupled with the free shipping and money back guarantees, makes it a no-brainer to do your shopping on Ebay.  And, like I say in the video, I use Ebay for tons of stuff, not just pet supplies.
I Hope This Has Saved You Money!
Please feel free to come back and comment below if you were able to find items for your pet on Ebay for a huge savings.  I'll be happy to hear about it!  And please, always feel free to reach out to me whenever you need help or have questions.  Thanks so much for visiting!  Debra