In this video, I'll tell you about a thorough, 12-part cat training program that covers absolutely every cat training and cat behavior issue you can think of, for just $37.  You get the whole training program on audio plus a downloadable, printable version. I highly recommend it…it's gotten fantastic reviews, and comes with a 100% money back guarantee. Enjoy the video!  Debra 🙂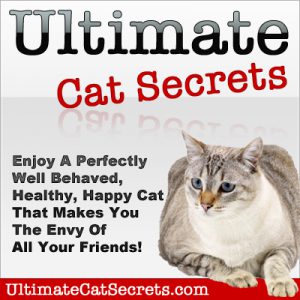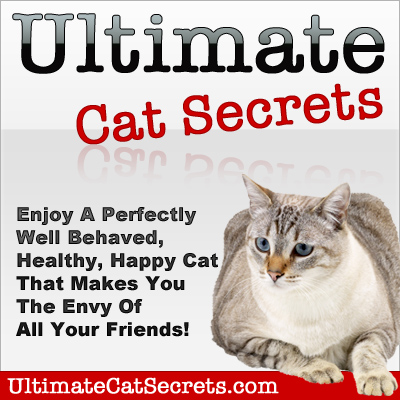 To read the article discussed in the video, click here:
https://peoplelovinganimals.com/domestic-cat-behavior-explained-ultimatecatsecrets-com-review
To purchase the Ultimate Cat Secrets audio program, click here:
https://peoplelovinganimals.com/UltimateCatSecrets
To subscribe to my Cat Lovers email list, click here:
https://forms.aweber.com/form/80/1085152380.htm
How to Train a Cat
I've been fortunate in that I never had any serious cat behavior issues with the many (many!) cats I've owned.  But once I started this website and began doing research regarding the care of cats, I realized that many people struggle with cat behavior problems, and some of them can be quite serious or troublesome.  I'm glad I found a cat training program as effective and thorough as UltimateCatSecrets that I can recommend to my website visitors to give them real help with cat training.
Get the Help You Need
I've written several articles for this website about Cat Training which you can read by clicking HERE.  But I think the best thing to do is to get a complete, thorough cat training course so you'll know everything about managing your cat.  For your sake, and for the cat's sake.  Life is just better, more peaceful, and more enjoyable, if you have a well behaved, happy, content cat!
I Hope This Has Helped
I hope the video has convinced you to go ahead and do this thorough, complete training program with your cat.  The two of you will benefit from it from years to come.  Please come back and comment to let me know how you and your kitty made out with the training!  And please share this website with other cat lovers.  Thank you so much for visiting.  Debra 🙂