In this video, I list the foods that are harmful to dogs and cats (and why), plus provide info on what to do if your pet eats something toxic.  I also talk about ways to keep your pet safe from foods that are poisonous or toxic. Thanks for watching!  Debra 🙂
To read the article discussed in the video, click here:
https://peoplelovinganimals.com/foods-that-are-poisonous-for-dogs-and-cats
To subscribe to my Dog Lovers email list (you'll receive 5 free dog training videos), click here:
https://forms.aweber.com/form/04/1083570904.htm
To subscribe to my Cat Lovers email list, click here:
https://forms.aweber.com/form/80/1085152380.htm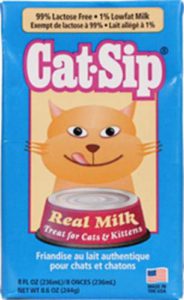 Milk Substitute for Cats Click Here:
Foods That are Toxic to Pets
I was so surprised when I actually researched online to find out which foods are poisonous for dogs and cats. I knew chocolate was bad for dogs, I knew certain plants could be toxic to animals (especially cats), and a few other things.  But I had no idea the list would be so long!
Take Steps to Protect Your Pets
It's our job as pet owners to protect our animals from getting into things that can harm them.  Even though they might be begging when we're eating chocolate, for example, doesn't mean we should share it with them.  They don't know any different, but we do!  We have to educate ourselves so that we can keep our pets safe.
Keep Your Pets Out of the Garbage!
It's very important not only to make sure you pets stay out of the garbage, but also to make sure we don't leave food lying around that is harmful to cats and dogs.  Leaving candy (especially chocolate) on our nightstand, leaving food on the coffee table…leaving food anywhere our pets can get to it isn't wise.  Even if it's not toxic, we don't want our pets eating things other than what we give them (and we don't want them stealing our snacks! LOL)
Please Share This Information
Please share this article and video with your friends who have dogs and cats and also on your social media pages.  If even one precious dog or cat is spared illness (or worse!) because we got this information out, it's worth it!  Thanks do much.  Debra