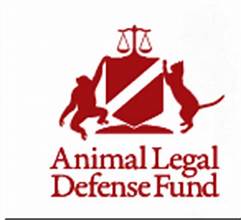 I've decided to support this organization for animals.
I recently received a mailing from Animal Legal Defense Fund.  I was impressed to learn that they give us the opportunity to sign petitions for the prevention of animal cruelty, and they take care of sending them in to our local leaders.
I personally HATE animal cruelty.  I can barely browse social media sometimes because I'm afraid of what terrible image about animal abuse I might see.  But I think, as upsetting as it is, the worst thing we can do is ignore it and hope it stops.  We have to do everything we can to MAKE it stop.
Please visit their website HERE and see what they're all about. Please donate if you can, and get on their mailing lists so you can help them in their efforts to protect innocent animals.
Please Share!
Please share this post with other animal lovers and on social media.  I'm sharing this with my Dog and Cat Lovers emails lists, on my website, and on social media.  Thanks so much! Debra